With the two most popular months to get married right around the corner, June and September, couples are realizing their wedding budget expenses are inevitably adding up. From the reception venue, photographer, and catering costs, it's easy to go over your budget even if you think you have everything planned.
On top of that, there are last-minute costs you may have forgotten to take into consideration when you initially planned your budget. These can really add up and make your BIG day…even BIGGER than you planned! To help you plan out these costs, we have created an outline of what costs to consider throughout the wedding budget process.
The Rehearsal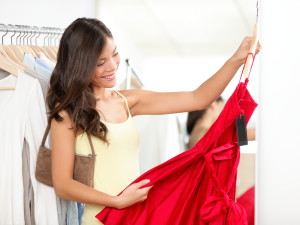 When couples budget for the rehearsal they typically only take into consideration the dinner bill itself. Most brides-to-be go out last minute to purchase a dress for the special occasion, and a new tie or dress shirt for the fiancé to wear. Adding those costs to the gifts you may be giving out to your bridal party can easily exceed a couple hundred dollars.
Tipping
Tipping can often be forgotten until the last minute, and can make a large dent in your wedding budget. Double check to make sure vendors are not already adding gratuity into your bill. If not, tipping can increase your vendor bills by hundreds of dollars. Check out The Knot's Wedding Vendors: Tipping Cheat Sheet to learn how much is appropriate to tip.
Marriage License Fee
The state you are getting married in will determine your marriage license fee. This cost is inevitable, but often forgotten when budgeting for your wedding since you cannot obtain a license until closer to the actual wedding date. For a complete list of marriage license fees and application requirements per state click here.
Day-of Costs
When getting ready for the big day, couples forget to account for breakfast and/or lunch. Feeding the bridal party, even from a local deli, adds up once everyone has placed their order. Do not forget to include beverages, tip, and tax as well.
Odds and Ends
You made the seating chart and know who is sitting where, but now you have to print escort cards, programs, and the dinner menu for each seat. These fees can be decreased, but not removed, by substituting printing a poster or a trendy DIY chalkboard for all to view.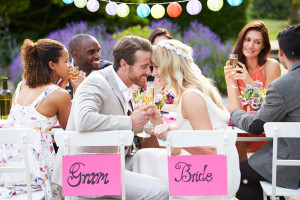 Bathroom baskets or an emergency kit can be a life-saver during the reception, but hitting the travel aisle at your local store can slay your bank account. From stain remover wipes to mints, check out what to include with this DIY kit by Weddingbee. Your bank account will be happy, and so will your guests.
Did you include you and your significant other in the final headcount? This is a typical cost overlooked by couples, as well as adding in meals for your hardworking vendors (typically DJ's, photographer(s), and any other vendors who plan to be at the majority of your wedding reception).
Thanks to Pinterest, brides now want a memorable exit from the wedding reception. While blowing bubbles, tossing sprinkles, or waving sparklers may seem like cheap ideas, multiple that by the number of guests you have, along with any personalization on the items, and your final costs can skyrocket into the hundreds.
Overtime Costs
Typically photographers do not stay for the entire wedding reception. Plan ahead if you want your photographer to capture your dramatic exit and see if their overtime costs are an expense you can afford.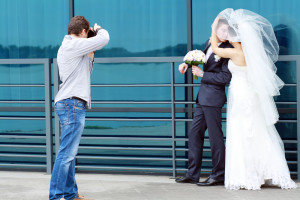 People inevitably run late, get lost, or have some reason why they cannot make your ceremony in time. Waiting for the seats to be filled may push back your start time even though you are ready to walk down the aisle. A late start to your ceremony instantly causes a domino effect into your reception. Check before your wedding day to see if your venue has a time you must be off the premises, or if they charge for extra time in any certain denominations.
If you are finding yourself in a financial bind, and need help financing your big day, don't stress; we've got you covered! From last minute costs to accidentally going over your budget, we make loans for any reason. Call or stop by your local branch today to see how we can help!
Not getting married, but going to a wedding? Read our previous blog to see if you can really afford to attend that wedding!
The information provided in this article does not constitute financial advice and is provided for educational purposes only without any express or implied warranty of any kind. This article is not intended as legal, tax, investment, or any other advice, and Mariner Finance does not offer credit repair services. Consider talking with an appropriate qualified professional for specific advice. Blog posts are for informational purposes only.