Looking to travel the world but short on cash? There are a multitude of budget-friendly destinations you can enjoy without breaking the bank! Here's a look at 5 top affordable international vacation spots you need to consider for your next trip.
1. Punta Cana, Dominican Republic– A large selection of all-inclusive resorts makes this Caribbean destination a bargain for any budget.  You can stay at 5-star quality resorts in Punta Cana for surprisingly low rates.  There are dozens of all-inclusive resorts in Punta Cana with amazing pools, pristine beaches, and affordable fun activities like kayaking, horseback riding, zip line tours, and more. Check out Punta Cana trip reviews on TripAdvisor!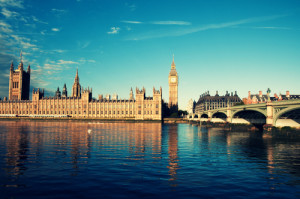 2. London, England– A trip "across the pond" is an incredible experience. London is one of the top destinations in the world to visit, and there are plenty of ways to make it affordable. You can see Broadway-quality productions at a fraction of the cost you'd pay in New York, or take a free walking tour of the city to see the sights (try New Europe tours; they are free, just tip!). There a number of FREE attractions including the famous changing of the guard, a visit to Westminster Abbey, art galleries, and London's popular gardens and parks. Hotels, like any big city, can be expensive. To save money, consider looking up hostels or stay in one of London's many bed and breakfasts. Europe's Famous Hostels is a great website to use when searching for a hostel. They list the most popular hostels based on user reviews and ratings, cutting your researching time in half.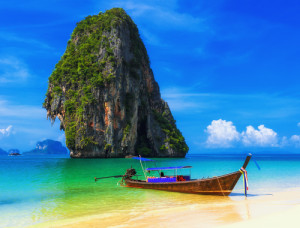 3. Thailand, "The Land of Smiles" – A Thailand vacation can be surprisingly affordable, and you can find an endless number of things to do (especially if you have a longer time frame). From shopping and nightlife in the big city of Bangkok, to traveling to the famous "James Bond" Island (Khao Phing Kan) by longboat, or just enjoying the rich cultural attractions, a Thai vacation can include something for everyone. When searching for travel attractions in Southeast Asia, Travelfish is an excellent site to use. BONUS: The island of Ko PhaNgan is one of the best budget destinations in the country. The Thai currency is called a Bhat, which roughly translates to 31 Bhat for 1 U.S Dollar, resulting in extremely high spending power for you.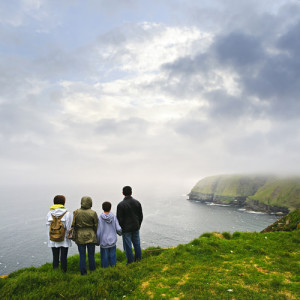 4. Atlantic Canada – This region of Canada is comprised of the four provinces located on the Atlantic coast, excluding Quebec. They are the three Maritime Provinces – New Brunswick, Prince Edward Island, and Nova Scotia – and the easternmost Province of Newfoundland and Labrador.  This region features affordable destinations including many historical and cultural attractions, great camping spots in national parks, and delicious seafood to be found almost everywhere. From exploring the natural beauty of the region's coastlines, to visiting any number of fishing villages, there is plenty to do in Atlantic Canada that's fun and budget-friendly.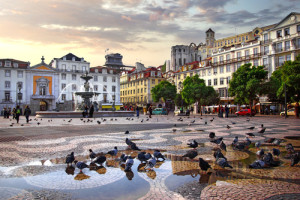 5. Lisbon, Portugal – This destination offers an abundance of attractions similar to what you'd see with top European destinations, including cosmopolitan beaches, ancient cobblestoned streets, and gothic cathedrals. In addition, like London, there are cultural attractions offering free admission on Sundays, including the Museu Nacional de Arqueologia and the Torre de Belem, which is a historical fortress.
When searching for budget-friendly vacation destinations, make sure to check and compare hotels, hostels, and bed and breakfasts – you'd be amazed at how much money you can save by evaluating your options. Also, check which time of year is considered the "offseason"; this is usually the time of year when airfare and overall prices are the cheapest. When preparing for your vacation download our FREE Travel Checklist to make planning and packing a breeze!
Planning your next vacation destination, but short on cash? Don't worry; we've got you covered! Mariner Finance makes loans for any reason, and will work with you to help make your dream vacation a reality. Contact your local branch today to see how we can help!
The information provided in this article does not constitute financial advice and is provided for educational purposes only without any express or implied warranty of any kind. This article is not intended as legal, tax, investment, or any other advice, and Mariner Finance does not offer credit repair services. Consider talking with an appropriate qualified professional for specific advice.   
Blog posts are for informational purposes only.