Weddings are easily one of the most memorable events in any couple's life, and as a friend or family member, it only makes sense that you want to be there to support them. But, what happens when you simply can't afford to attend?
Some Shocking Statistics…
Couples spent an average of $38,700 on their wedding in 2019. With the prices of weddings increasing, the cost of attending weddings is steadily rising as well. According to an American Express survey of 1,500 Americans, guests will spend an average of $592 per wedding. This marks a 10% increase from last year's average cost of $539, and a whopping 75% increase from just two years ago. Even more shocking? That price does not cover the cost of a gift, which averaged $108 in 2013 according to the same American Express survey. You can also expect these prices to climb if you're actually in the wedding party, or if the person getting married is close family.
Where are the Costs Coming From?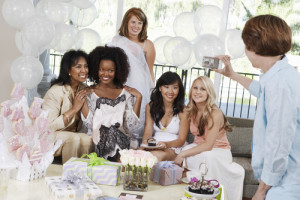 The largest amount of funds can be attributed to travel expenses such as hotel and transportation. According to Weddingbell Magazine's annual survey, destination weddings will increase by 30% in 2014, which can cause the price of transportation and lodging to escalate quickly. Clothing, accessories, and personal grooming account for a large chunk of costs as well. Pre-wedding parties such as bridal showers, bachelor parties, and engagement parties also increase spending.
Cut Your Costs Establish a Budget
So, what can you do if you simply can't afford to be in a wedding? As with any financial goal, start by establishing a realistic budget and sticking to it. When establishing a budget, forecast even small expenses such as getting your nails done. If you write these things down ahead of time, you can avoid last-minute, frantic spending.
Once you set your budget, begin saving for the occasion. By setting aside a few dollars here and there and cutting back on items like dining out, you can save a good chunk of money to contribute to your "wedding budget".
Gift-Giving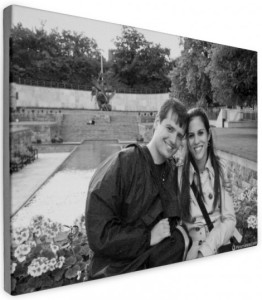 More thoughtful and creative gifts can actually lead to less money coming out of your pocket. Stuck on ideas? Think personalized greeting mats for the home, an enlarged photo canvas print of the couple, or embroidered towels and sheets. They won't set you back nearly as much as things like cutlery.
You can also exchange services for the wedding as a gift. If you are a photographer, do hair and makeup, or have a timeshare you can donate for the honeymoon, you not only save yourself the large expense of gift-giving, but you can potentially save the couple thousands on their wedding budget! It's a win for everyone!
Personal Grooming and Clothing
According to LearnVest, 78% of bridesmaids would buy a new dress for a wedding, yet 26% stated they would never wear the dress again. Similar to bridesmaids, many wedding attendants spend money on outfits they won't get a lot of use out of afterwards. Avoid doing this by renting or borrowing clothes. Services like Rent the Runway get you red carpet ready for any occasion with designer finds for cheap! Don't be too shy to utilize friends' closets either. Chances are, they have the "special occasion" outfit they don't wear frequently but would be happy to lend out. Expenses like nails, hair, and make-up dramatically decrease if you opt for do-it-yourself over the pricey alternative of going to professionals.
Lodging
The general rule of thumb is that the earlier you book a hotel, the more you save. As soon as you commit to a wedding, book your hotel. This will help prevent a hike in prices later. If you're a gambler, you could go the opposite extreme and wait last minute, where you can find deals up to half off or more on unreserved rooms with apps like Hotel Tonight. If the town is small though, this isn't a safe bet.
Bunking with buddies can also save you money. Why pay full price for a hotel room if you can share with family members or friends? Many attendants also look at renting a house together; this can save money and make for a more enjoyable time. Of course, if you have family members or friends in the same town you can stay with, you not only save money, but have the opportunity to visit loved ones.
Traveling
As with hotels, the earlier you book flights and travel arrangements, the more you save. Additionally, look for guests in your area who are also attending the wedding and make carpool arrangements with them. This helps the drive go by faster and more affordably.
Don't miss out on making memories with your friends and family because the cost of attending a wedding is leaving you stressed. By planning ahead, and saving on specific areas, you can afford to be there the moment your loved ones say, "I do." If there simply isn't a way you can afford to be in a wedding, however, the best thing to do is be honest with yourself and the couple.
For any of those "can't miss" ceremonies, Mariner Finance can also help. We make loans for any reason. If you're really strapped for cash, and need to be there, we have you covered. Call a representative to find out more today.
The information provided in this article does not constitute financial advice and is provided for educational purposes only without any express or implied warranty of any kind. This article is not intended as legal, tax, investment, or any other advice, and Mariner Finance does not offer credit repair services. Consider talking with an appropriate qualified professional for specific advice.   
Blog posts are for informational purposes only.