The holiday season is quickly approaching, and for most that means spending time with friends and family, over-indulging in delicious food, and watching football. However, what is often overlooked during this time of year is the importance of giving back to those who are less fortunate. To help bring awareness to this important aspect of the holiday season, we compiled a list of 8 ways to give back this holiday season.
Ways To Give Back This Holiday Season
1. Send a phone card or care package to a soldier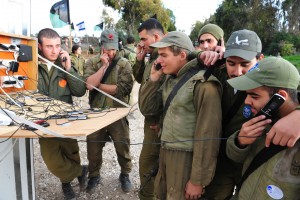 Many soldiers don't have the opportunity to spend the holiday's home with their family. Help cheer up a soldier this holiday season by sending them a basket or care package through a program such asTreats For Troops. To really make this holiday special, sponsor a phone call home by donating money or an old cell phone through the Cell Phones for Soldiers program.
2. Participate in a charity Turkey Trot
During the holiday season many people tend to over-eat, but running a 5k or a "Turkey Trot" is a fun way to stay in shape while giving back. Organizations all over hold Thanksgiving Day runs (Turkey Trots) and donates all the proceeds to local charities. Even if you're not up to running, you can donate money, cheer runners on, and volunteer at the race to stay involved. Not only will you be helping out your local community, but you can get a jump start on burning calories before enjoying your big Thanksgiving feast!
3. Donate to an organization that feeds the hungry
Not everyone is fortunate enough to enjoy a holiday feast. Millions of people in the United States struggle to feed their families on a daily basis. Help others enjoy a holiday meal by donating to an organization that will provide food to hungry families such as Feeding America. You can also check out your local food bank through Feeding America's Local Food Bank to make sure everyone in your surrounding area is eating plenty this Thanksgiving.
4. Host a food drive
Host a food drive with your friends, family, and neighbors at your local homeless shelter or food bank. This is a fun tradition you can create while giving back to the less fortunate. You can also set up a food drive at your workplace or even in parking lots of major shopping centers. Promote your food drive through email and social media to get even more people to donate to your cause.
5. Hand deliver meals to those in need
Volunteer at your local Meals on Wheels group to drop turkey dinners off to the elderly and sick in your local community. This simple gesture could be the highlight of their holiday.
6. Volunteer at a soup kitchen
Give back this holiday season to the people who need it most! Call your local soup kitchen and see which days are available to volunteer. You can get involved by cooking, serving food, or helping setup and cleanup.
7. Visit hospital patients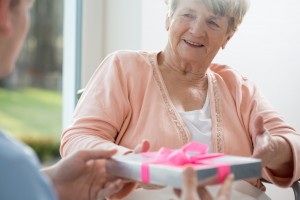 Many patients are sent to hospitals all over the country due to a particular illness or disease. This means these individuals may have to spend the holidays alone because their family is located in a different city or state. Help make their holiday special by calling your local hospital to see if they are promoting any holiday opportunities to cheer up their patients. We suggest bringing patients flowers or a small gift because hospitals may not accept outside food, but make sure to check with their policies and procedures beforehand.
8. Donate to a charity 
The holiday season is the perfect time to give back to the less fortunate. Check out our corporate partnership with Jeffie's Choice to participate in one of our local food drives, or to donate funds to help feed the hungry in the communities we serve.
The information provided in this article does not constitute financial advice and is provided for educational purposes only without any express or implied warranty of any kind. This article is not intended as legal, tax, investment, or any other advice, and Mariner Finance does not offer credit repair services. Consider talking with an appropriate qualified professional for specific advice.   
Blog posts are for informational purposes only.