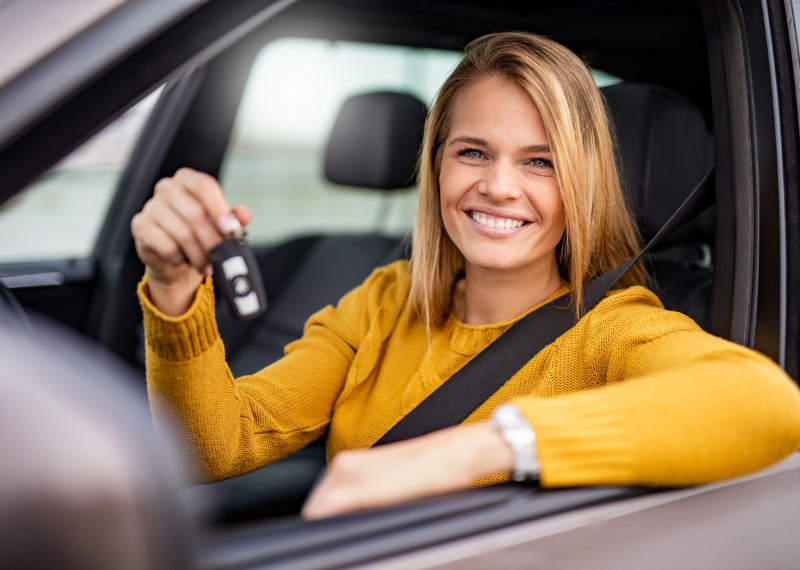 June 15, 2022
If you have a low-interest car loan and carry other debt, paying off your car loan early probably is not an immediate priority. On the other hand, if it is a priority and you have the means to pay your car loan early, it could save you money, free up disposable income, improve your debt-to-income ratio, and give you clear title to your car in no time. Before you make the move, check the terms of your contract to make sure you won't incur any early payment penalties. Below are a few options for you to consider:
1. Refinance Your Car Loan
Why would you want to trade one loan for another? While refinancing your loan may not initially seem like the best option to pay off your loan, the important factor to consider is whether a new loan may save you money or reduce your monthly payments. Particularly with the average term length of a car loan at six years, it's easy to imagine being a year or two into the term of your loan when your circumstances change. Maybe your credit score improved and you're now able to negotiate a better interest rate. You can use an auto loan calculator to see what your new potential payments could be with a lower rate. Be sure to factor in any finance costs to determine if refinancing is the right move for you, and carefully read all the fine print on your loan documents to ensure there are no fees for extended warranties or service contracts you no longer want or need.
2. Double up on Your Payments
If you can afford to, consider paying more on your monthly payments where the additional payment applies to the principal only. For example, if your monthly payment is $325.00, make your payment as you normally would. Then, make another payment but request and confirm that the lender will apply the second payment to the principal. The extra payments may reduce the length of your loan and potentially the total interest on the loan. You will want to make sure prior to making additional monthly payments that there are no early payment penalties.
3. Apply Tax Refunds and Bonuses to Your Auto Loan
Tax refunds, bonuses, and monetary gifts are all funds you may not have planned on. Instead of using the money toward items you may not need, consider putting it toward your car payment. If you receive a raise, consider applying the extra income toward your car payment. You will want the additional money to be applied to the principal only and to make sure there are no penalties against early payments.
Whether you're looking for a new or used car loan, or if you want to refinance an existing car note, Mariner Finance may be able to help. Locate a branch near you to apply for a car loan with no prepayment penalties.
The information provided in this article does not constitute financial advice and is provided for educational purposes only without any express or implied warranty of any kind. This article is not intended as legal, tax, investment, or any other advice, and Mariner Finance does not offer credit repair services. Consider talking with an appropriate qualified professional for specific advice. 
Blog posts are for informational purposes only. 
Blog posts are for informational purposes only.
†We offer personal loans from $1,000 to $25,000, with loans terms from 12 to 60 months. Minimum and maximum amounts dependent on an applicant's state of residence and the underwriting of the loan. Loans between $1,500 and $15,000 may be funded online. Loans greater than $15,000 or less than $1,500 are funded through our branch network. Specific interest rates and fees are determined as permitted under applicable state law and depend upon loan amount, term, and the applicant's ability to meet our credit criteria, including, but not limited to, credit history, income, debt payment obligations, and other factors such as availability of collateral. Not all rates and loan amounts are available in all states. Additional fees may apply to some loan offers; some state required and/or permitted fees may be treated as prepaid finance charges. Any such charges shall be in addition to the loan amount requested and/or approved and shall be fully disclosed to the applicant on his/her loan agreement. Not all applicants will qualify for the lowest rates or larger loan amounts, which may require a first lien on a motor vehicle not more than ten years old titled in the applicant's name with valid insurance. Our loan by phone and online closing process requires a compatible mobile or computer device on which you can access your email and electronic documents. Not all loan types are eligible for loan by phone or online loan closing.
To help the government fight the funding of terrorism and money laundering activities, Federal law requires all financial institutions to obtain, verify, and record information that identifies each person who opens an account. As a result, under our customer identification program, we must ask for your name, street address, mailing address, date of birth, and other information that will allow us to identify you. We may also ask to see your driver's license or other identifying documents.
For any stated annual percentage rate ("APR"), the APR represents the cost of credit as a yearly rate and will be determined based upon an applicant's credit at the time of application, subject to state law limits. A range of APR's may be applicable, subject to state law limits and individual underwriting. Not all applicants will qualify for a lower rate. APR's are generally higher on loans not secured by a vehicle, and the lowest rates typically apply to the most creditworthy borrowers. All terms and conditions of a loan offer, including the APR, will be disclosed during the application process. As an example, with an amount financed of $5,000.00 the borrower receives $5,000.00 at an APR of 29.99% and an interest rate of 28.77% which includes a finance charge of $3,640.96. Under these terms, the borrower would make 48 monthly payments of $180.02, for a total of payments of $8,640.96. The amount financed may not be the net proceeds paid if charges other than interest are included in the loan.
*The process uses a "soft" credit inquiry to determine whether a loan offer is available, which does not impact your credit score. If you continue with the application process online and accept a loan offer, or are referred to a branch and continue your application there, we will pull your credit report and credit score again using a "hard" credit inquiry. This "hard" credit inquiry may impact your credit score.