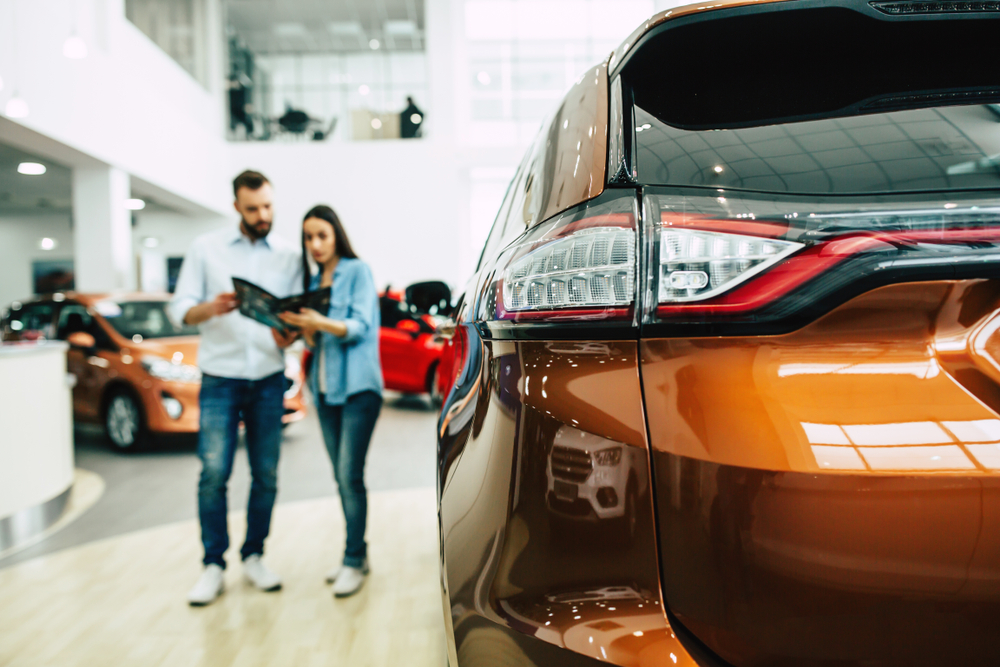 January 12, 2022
If you've been looking to buy a car for the past year, you have likely noticed the high price tags and heard about the shortage of cars in dealer lots.
Between the global chip shortage and the increased demand for cars, vehicles have been in short supply nationwide. Almost all cars —from new models to older used cars— are marked up at a higher price than a year and a half ago.
These price increase can make shopping for a car a frustrating experience. However, some people have found ways to navigate through the difficult market by being flexible and surveying other options, including shifting buying tactics and taking advantage of the market where possible. In this article, we list a few tips for buying a car during supply chain issues.
Used vs New
Your first decision is whether to buy a new or used vehicle. Consider your current needs and financial standing when deciding. While there are many benefits to buying new, price isn't one of them during a period of supply chain issues.
For newer models, you'd also have to wait longer for the car to arrive at the dealership. This wait may not be very convenient if you need a car soon. If you're in no rush for a new vehicle, consider waiting a year for the price to go down.
If you have a tight budget and you need a car soon, buying a used vehicle might be the best option for you. Though still priced high, it can be a considerably lower price than a newer model.
Be Flexible
Vehicle supply shortages mean there's a possibility you won't find exactly what you're looking for at the price you're willing to pay. If you're flexible with your options, you're bound to find something. When browsing for new vehicles, consider other brands, models, and paint colors to broaden your options.
If you're set on owning a specific year, make, model, and color of a vehicle, you've just reduced your negotiating power. You're also more likely to spend more time and money looking for it.
If you're looking to buy a used car, consider older models that were not included in your original search criteria. For example, you may want to broaden your search to include the surrounding towns of your local area and pay attention to the condition of the car rather than the make and model.
If you need to travel an extra 100 miles so you can save $1,000, you're doing better than most. Consider looking through online used car retailers with much larger inventory than your regular dealerships. These retailers may also be able to deliver the car to you, saving you travel costs.
Buy A Vehicle You'll Keep
If you're going to pay a high price for a car, you might as well pay for a car you can keep long-term. Used car values, though abnormally high during supply chain issues, are likely to drop once new cars return to dealerships. That makes it even more important to hold on to your car as long as you can.
Prioritize the condition and history of the car rather than the aesthetics. Will the car run for another 200,000 miles? Will the transmission last? These are questions you should be asking yourself when shopping for a used vehicle.
If you're set on a new vehicle, buy a model that you'll likely use for the next 10-15 years. Keep in mind that buying a car at today's high market value, but selling it later at a lower market value means losing money.
Prepare To Lease
Leasing may not be for everybody, especially those with long commutes to work, but if you're having trouble finding what you're looking for or can't afford the price tags, leasing is an option you'd want to consider.
Think of leasing as borrowing something you don't mind having, instead of buying something you don't love. The cost per month for leasing a comparable model is typically much lower than an auto loan, and you get to replace it with a newer model once the lease term ends, usually anywhere from 2-3 years.
If you decide to lease, check automaker websites for specials or deals on certain models. Some lease agreements allow customers to add miles at the beginning of the contract, so they don't exceed the limit during the agreement.
Leasing isn't usually the best option for getting the most value out of a vehicle. But you could save a lot of money if your lease contract is set to run out while the price of used vehicles is peaking. A lease contract sets a residual value where you can buy out the lease once the contract expires. Since that value is set at the beginning of the contract, it does not fluctuate with the market.
Leverage Your Used Car's Value
Don't forget that while the price of new cars is up, so is the price of many used cars, including yours. You can use current market conditions in your favor and get more money by selling your car or trading it in.
The dealership might not be willing to budge on the price of a new car, but you may be able to negotiate the value of your trade-in. In supply chain shortages, car dealerships may be desperate for inventory, which makes getting instant cash offers easier than usual.
You can also browse various instant cash offer programs online to have certified local dealers purchase your vehicle. All you have to do is key in some basic information about your current car, get the market value of Kelley Blue Book and watch the offers roll in.
Get A Pre-Approved Car Loan
Consider obtaining a pre-approved car loan before you start shopping for a vehicle. During a supply chain shortage, time is of the essence, and you don't want someone else coming in and buying the car you want while you were waiting on the loan to be approved.
Whether you're looking to buy a new or used vehicle, Mariner Finance can help find a financing solution that fits your need. We take the guesswork out of applying for a loan and make sure the entire process is an efficient, painless one.
Are you thinking about replacing your current vehicle with a new or pre-owned one? Apply for a personal loan today.
Blog posts are for informational purposes only.
†We offer personal loans from $1,000 to $25,000, with loans terms from 12 to 60 months. Minimum and maximum amounts dependent on an applicant's state of residence and the underwriting of the loan. Loans between $1,500 and $15,000 may be funded online. Loans greater than $15,000 or less than $1,500 are funded through our branch network. Specific interest rates and fees are determined as permitted under applicable state law and depend upon loan amount, term, and the applicant's ability to meet our credit criteria, including, but not limited to, credit history, income, debt payment obligations, and other factors such as availability of collateral. Not all rates and loan amounts are available in all states. Additional fees may apply to some loan offers; some state required and/or permitted fees may be treated as prepaid finance charges. Any such charges shall be in addition to the loan amount requested and/or approved and shall be fully disclosed to the applicant on his/her loan agreement. Not all applicants will qualify for the lowest rates or larger loan amounts, which may require a first lien on a motor vehicle not more than ten years old titled in the applicant's name with valid insurance. Our loan by phone and online closing process requires a compatible mobile or computer device on which you can access your email and electronic documents. Not all loan types are eligible for loan by phone or online loan closing.
To help the government fight the funding of terrorism and money laundering activities, Federal law requires all financial institutions to obtain, verify, and record information that identifies each person who opens an account. As a result, under our customer identification program, we must ask for your name, street address, mailing address, date of birth, and other information that will allow us to identify you. We may also ask to see your driver's license or other identifying documents.
For any stated annual percentage rate ("APR"), the APR represents the cost of credit as a yearly rate and will be determined based upon an applicant's credit at the time of application, subject to state law limits. A range of APR's may be applicable, subject to state law limits and individual underwriting. Not all applicants will qualify for a lower rate. APR's are generally higher on loans not secured by a vehicle, and the lowest rates typically apply to the most creditworthy borrowers. All terms and conditions of a loan offer, including the APR, will be disclosed during the application process. As an example, with an amount financed of $5,000.00 the borrower receives $5,000.00 at an APR of 29.99% and an interest rate of 28.77% which includes a finance charge of $3,640.96. Under these terms, the borrower would make 48 monthly payments of $180.02, for a total of payments of $8,640.96. The amount financed may not be the net proceeds paid if charges other than interest are included in the loan.
*The process uses a "soft" credit inquiry to determine whether a loan offer is available, which does not impact your credit score. If you continue with the application process online and accept a loan offer, or are referred to a branch and continue your application there, we will pull your credit report and credit score again using a "hard" credit inquiry. This "hard" credit inquiry may impact your credit score.