The holiday season is right here. We gathered tips to make your holiday season budget-friendly and fun. After doing some research, we quickly learned the best way to prep for this holiday season is to plan ahead, have a budget, and stick to it!
Activities: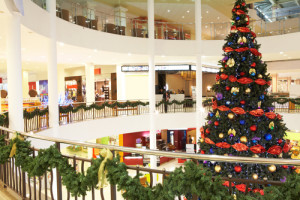 Start your holiday off right by cleaning your house. While it may not be the typical spring cleaning event, you can find any gifts you forgot to give to someone before the holiday season and give back to the community by donating any unwanted items to your local Goodwill or shelter. While cleaning, make sure your home is up-to-date for the season with our Fall Home Maintenance Checklist.
Additional great holiday perks include free events and festivals that happen in each town. From tree lighting ceremonies to holiday concerts, check your local calendars to see what is happening in your area. Focus on mall and plaza event calendars since these events are typically free for the whole family.
Decorations:
Decorations are a great way to show off your holiday spirit, but can quickly add up when you hit the seasonal aisle at your local retailer. Try at-home, do-it-yourself decorations. These are a great way to get the kids involved, and to have them help decorate the house for the holiday season. Check out these DIY holiday decorations you and the kids can do here!
Another way to cut costs is to think of the three focal points in your house rather than decorating each room. The focal points typically include your front door, dining room table, and another communal area like a fireplace or a staircase.
You may also want to think about investing in nicer decorations, but waiting until the day after Thanksgiving or Christmas to get them at a discount. This would be the cheapest time to buy even if you have to wait until next year to put them to use. Save even more by purchasing generic winter decorations instead of holiday specific decorations.
Presents: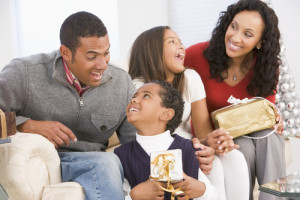 Gift giving (and getting) can be the best, but also the most expensive part of the holiday season. Cut costs by listing out each person you will be buying a gift for this year. Attempt to trim down and stick to this list as much as possible. You can also see if a group of friends or family members want to do a gift exchange instead of buying gifts for each person. You can set a maximum amount you are allowed to spend and save by not having to buy for everyone at the party! Regardless, set a budget for all of your gifts you will be purchasing for the people on your list this year.
Shopping after the holidays may not be ideal for some, but it can save you money. Need a last minute gift? Print photos and frame them for a cheap yet meaningful gift. When doing your holiday shopping, check for store coupon codes by using websites like RetailMeNot or Ebates.
Need to send out holiday cards? Save on postage by using a free website like Paperless Post.
Holiday Gatherings: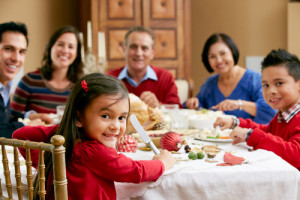 When planning holiday gatherings, decide who you will be inviting, then based on the total number of people, set a budget and stick to it. Once your budget is set, decide on the menu you can afford. You can save money by making the get-together a potluck, sticking to the classics, or throwing a holiday brunch, which yields a cheaper grocery bill. For budget-friendly holiday brunch ideas, check out Betty Crocker's suggestions here.
Whether you need money for a holiday party or gifts for the family, Mariner Finance is here for your financing needs!  Contact your local Mariner Finance branch to speak with a knowledgeable member of our staff and get the money you need today!
The information provided in this article does not constitute financial advice and is provided for educational purposes only without any express or implied warranty of any kind. This article is not intended as legal, tax, investment, or any other advice, and Mariner Finance does not offer credit repair services. Consider talking with an appropriate qualified professional for specific advice.   
Blog posts are for informational purposes only.